"The quality of an educational system cannot
exceed the quality of its teachers"
– Michael Barber.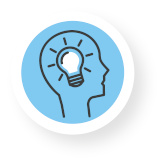 PROFILE OF THE MARYMOUNT TEACHER
To achieve an comprehensive development of our students, the school requires teacher educators who demonstrate and represent the profile of the Marymount teacher, who has the conviction that the mind, the will and the heart must be formed. In addition, our teachers must demonstrate integrity, a sense of belonging, service orientation, leadership, continuous improvement, effective communication, teamwork skills, organization, and efficiency in each of their behaviors.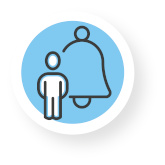 CURRENT JOB OFFERS
We currently have no vacancies. If you wish to send us your resume for future selection processes, please do so via email. For teaching positions, it is a requirement to be a graduate or professional in the area.